World Diabetes Day- Even after 100 years of the discovery of insulin, Diabetes still remains to be a major health issue. Learn how to tackle it better right here.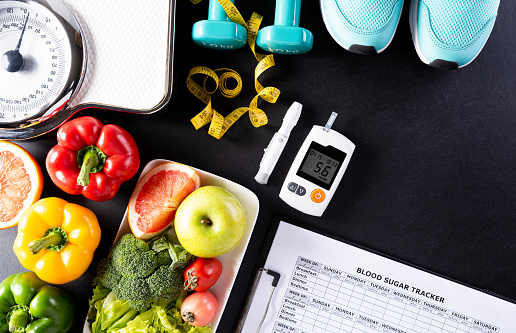 2021 marks 100 years since the discovery of Insulin and yet Diabetes remains to be one of the major public health issues globally. In 2020, about 422 million people were found to be affected by Diabetes as compared to 211 million in 1990. The global pervasiveness of Diabetes has figuratively doubled up in the last 31 years which clearly indicates that the associated risk factors of Diabetes which are obesity and being overweight are on a rise too. As the statistics indicate, in the last few years people have been affected by Diabetes more in the low and middle income countries.
It becomes even scarier when you realize that every 1 out of 10 adults are now practically living with Diabetes. The worst part is that Diabetes does not come alone. It is best friends with heart diseases, and lower limb amputation, and makes you more susceptible to blindness, stroke, and even kidney failure. Because of the scare that Diabetes actually is, the General Assembly decided to designate 14th November as the World Diabetes Day to raise awareness and what we can do collectively and for more effective prevention, diagnosis and better detection and management of the signs of diabetes. Lets now learn about the symptoms of Diabetes and how to tackle them effectively
 Diabetes Symptoms
To be able to tell that you or anyone else in your family might be struggling with Diabetes you need to know what are the symptoms. It's better to watch out for these symptoms early on because if tackled before worsening then the condition might not aggravate. So, what are these symptoms? Well, mostly both Type I and Type II Diabetes have very telltale kind of warning signs and symptoms. Listed below are some Diabetes symptoms that you shouldn't ignore and if you are experiencing any of these then get tested without waiting any further.
The Urge To Urinate Often
One of the most noticeable symptoms of Diabetes is peeing more often than usual. An average person urinates somewhere between 4-7 times a day but people suffering from Diabetes would have to urinate more frequently as the kidneys are not able to function properly and the glucose while passing through the kidneys is not absorbed. This is the reason behind frequent urination.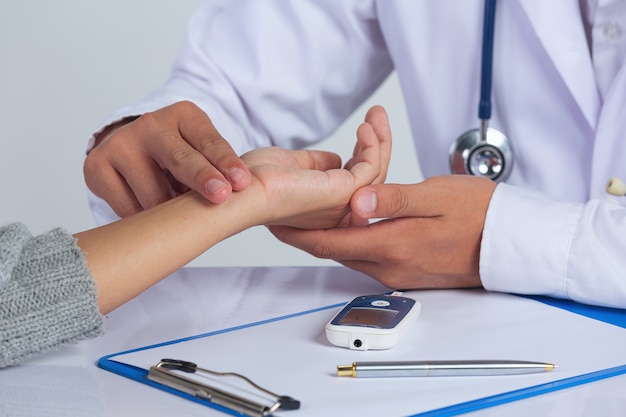 Another one of the common Diabetes symptoms is feeling hungrier and tired more than usual. Our body converts the food we consume into glucose which is then used by the cells to produce energy. But to undergo this process it's very important that the body has the right amount of Insulin and if the body does not produce enough insulin or that the cells in our body resist insulin then the body is not able to produce glucose effectively and a person might end up feeling tired.
Next on the list of Diabetes symptoms is having a dry mouth and skin. This is because our body is using all the fluids for urination and the body is not holding moisture. This can make a person feel dehydrated and your mouth can feel extremely dry and your skin too might feel dry because of the lost moisture.
High sugar levels and fluctuating fluid levels in the body can lead to your eye lenses to swell up and hamper your vision. In most cases, this is a temporary condition that can be resolved by getting your blood sugar levels in check. More often than not, blurred vision is one of the initial signs and symptoms of Diabetes. 
The Scare Of Low Blood Sugar Levels
The thing is that it is not only high blood sugar levels that pose a problem but having low blood sugar levels consistently is equally as dangerous. And it's important to know about low blood sugar symptoms to be able to help someone in need. Listed below are some symptoms of low blood sugar levels:
Dizziness and fatigue

Sweating

Quivering lips

Feeling excessively hungry

Being irritated and anxious



Now that you know how dangerous Diabetes really is, it's high time you do something about it and take care of your health and especially your diet. Do that with FITFEAST by FITPASS. Get in touch with experienced nutritionists who can offer you diet tips, and make a customized diet plan that suits all your fitness requirements and pay attention to your personal needs and get an answer to all your fitness related queries! And start working out regularly to stay healthy and fit,  do it with FITPASS- India's largest network of gyms and fitness studios that offers you the freedom to workout wherever and whenever you want. You can choose from 1,50,000+ workout sessions and  5,500+ gyms and fitness studios across the country.
Read also about World Cancer Day and learn about its significance.